Bermuda
There are few sights on earth that conjure images of paradise more than Bermuda. Yes, the pink sand is really pink. And the water really is that shade of turquoise-y blue. It's no wonder that Horseshoe Bay was recently named one of the "Top Beaches in the World" by TripAdvisor (we concur)! Although it's only 650 miles off the coast of North Carolina, it's a world away from reality with its British charm, fantastic underwater explorations, and those famous Bermuda shorts. While you're here, experience a bonfire at Tobacco Bay, the enchanting botanical gardens of Hamilton, see the 'soda straws' of the underground Crystal Caves, climb the lighthouses for incredible panoramic views and toast your dream vacation with a famous Rum Swizzle.
This island paradise is a mere a two-hour flight from a number of cities along the eastern seaboard including New York. Or, set sail for a week on one of the top-rated cruise lines and enjoy time on the open sea as well as in two ports of call, Hamilton and St. George.
Search For Your Next Dream Vacation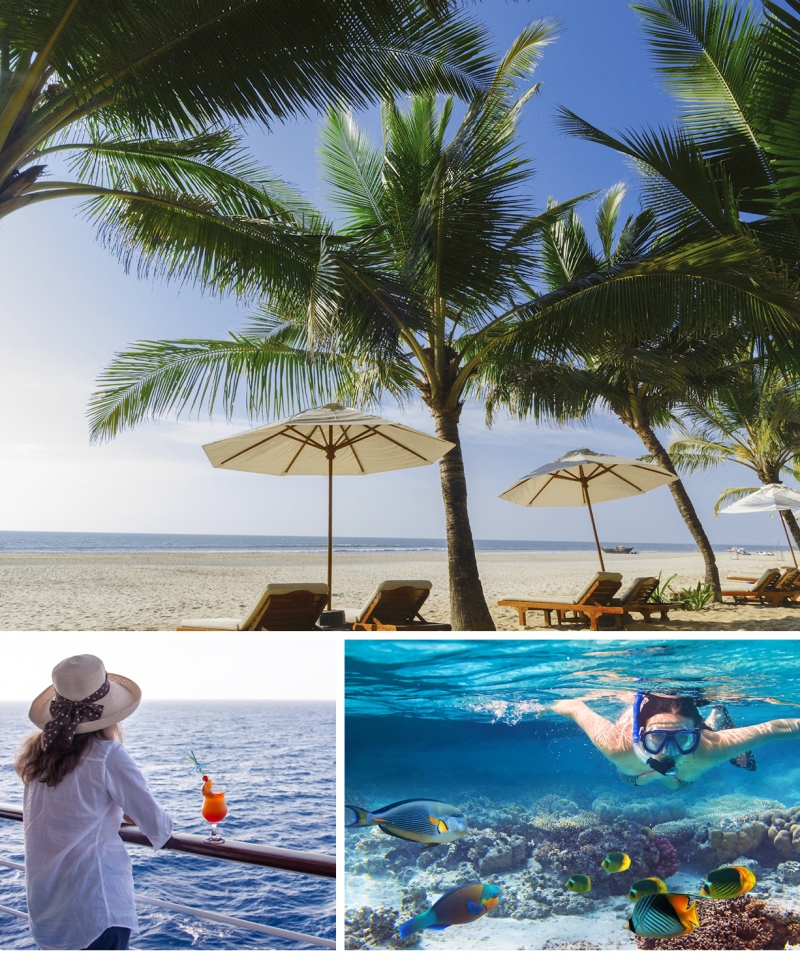 or Search by Cruise Line:
Cruises Inc.
A CruiseOne Company
Fort Lauderdale, FL