Cuba
Only 90 miles off the coast of the United States, Cuba is a destination unlike any other. Havana was once the premier destination for American travelers, who would visit the former Spanish colony to indulge in delicious cuisine, amazing music and take their chances at one of the many casinos. Now, for the first time in over 60 years, it is easier than ever to visit the "Latin Las Vegas."
Both tours and cruises are now operating in Cuba, allowing tourists to take in the sights and sounds of this unique nation. The famous capital of Havana boasts major attractions like historic cathedrals and legendary restaurants. If you are an art lover, visit to the Museo Nacional de Bellas Artes in Havana for an impressive display of both international and Cuban art. If lounging in the sand is more your style, the famous Varadero Beach is consistently known to be one of the Caribbean's best beaches. For the history buffs among us, you can visit Plaza de la Revolucion, where millions of people would gather to hear speeches from Pope John Paul II and Fidel Castro. Between the beautiful beaches, the colorful cities, and the vintage cars, there is something for everyone in this island nation.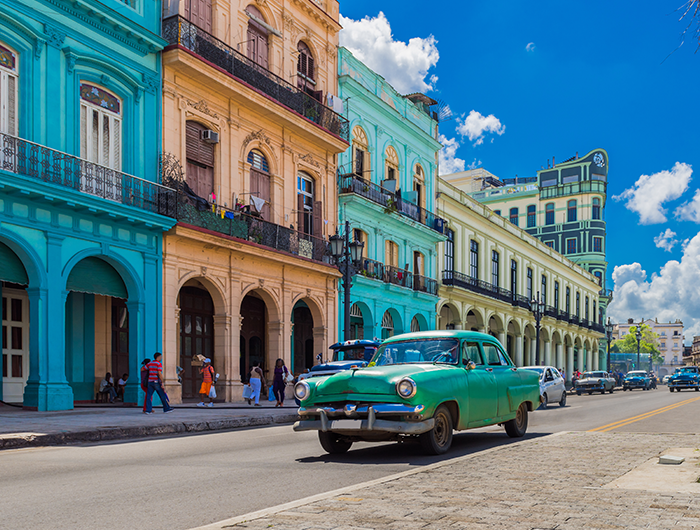 Search For Your Next Dream Vacation
or Search by Cruise Line:
Cruises Inc.
A CruiseOne Company
Fort Lauderdale, FL